Monday Matinee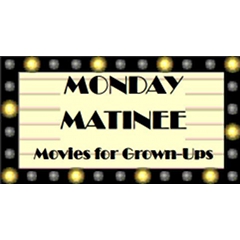 When:
Monday, April 30, 2018 - 1:00pm
Monday, May 7, 2018 - 1:00pm
Monday, June 4, 2018 - 1:00pm
Our Saturday movies are great for kids and families. Now we're pleased to offer a free showing of a movie that is of interest to grown-ups on the first Monday of the month. Check out our Monday Matinee page for more information.
The Greatest Showman
Inspired by the imagination of P. T. Barnum, The Greatest Showman is an original musical that celebrates the birth of show business & tells of a visionary who rose from nothing to create a spectacle that became a worldwide sensation.
 © 20th Century Fox
Rated: PG - Runtime: 1 hr 45 mins - Biography/Drama/Musical
Phantom Thread
Set in the glamour of 1950's post-war London, renowned dressmaker Reynolds Woodcock and his sister Cyril are at the center of British fashion, dressing royalty, movie stars, heiresses, socialites, debutants and dames. Women come and go through Woodcock's life, until he comes across a young, strong-willed woman, Alma, who soon becomes a fixture in his life. Once controlled and planned, he finds his carefully tailored life disrupted by love.
 © Focus Features LLC
Rated: R - Runtime: 2 hrs 10 mins - Drama/Romance