Monday Matinee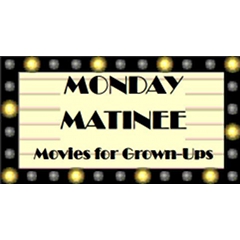 When:
Monday, December 4, 2017 - 1:00pm
Monday, December 11, 2017 - 1:00pm
Our Saturday movies are great for kids and families. Now we're pleased to offer a free showing of a movie that is of interest to grown-ups on the first Monday of the month. Check out our Monday Matinee page for more information.
Norman
Norman Oppenheimer only wants to matter. Living a lonely life in the shadow of power and money, he uses any angle to put himself in a position of significance. He is an opportunist, just not a very good one. Until he finally bets on the right horse by buying a pair of expensive shoes for Micha Eshel, a lowly Israeli politician. When Micha becomes Prime Minister, Norman finds himself in the center of a geopolitical drama beyond anything he could have imagined. Using his small-time skills, Norman tries to solve a growingly complex puzzle with big-time implications.
 © Sony Pictures Classics
Rated: PG R - Runtime: 1 hr 58 mins - Drama/Thriller
A December Bride
Aspiring interior designer Layla O'Reilly is dreading the Christmastime wedding of her cousin who's marrying Layla's ex-fiancé. Although Seth Murphy is the one responsible for introducing the bride and groom, she begrudgingly accepts his offer to be her date as she's out of options. Seth gets carried away at the reception and announces they're engaged, forcing a mortified Layla to keep up the pretense. But as the faux couple spends more time together they find themselves feeling something very real.
 © Johnson Productions
Rated: TV-G - Runtime: 1 hr 24 mins - Comedy/Romance
Road Less Traveled
Country music singer Charlotte comes back home to Tennessee a week before she's set to get married, hoping to borrow her late mother's wedding dress from her grandmother. But when she runs into her high school sweetheart, Ray, sparks begin to fly. As emotions with Ray get complicated and her record label continues to pressure her to write a new hit song, Charlotte questions if she ever should have left Tennessee in the first place and if she's even marrying the right man.
 © Mar Vista Entertainment
Rated: Unrated - Runtime: 1 hr 27 mins - Romance