Monday Matinee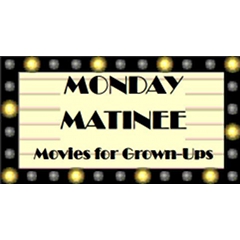 When:
Monday, April 10, 2017 - 1:00pm
Monday, April 17, 2017 - 1:00pm
Monday, May 1, 2017 - 1:00pm
Our Saturday movies are great for kids and families. Now we're pleased to offer a free showing of a movie that is of interest to grown-ups on the first Monday of the month. Check out our Monday Matinee page for more information.
Allied
In this WWII spy thriller, Canadian airman Max Vatan and French Resistance operative Marianne Beauséjour pose as a married couple for a dangerous mission in Casablanca. Their cover story soon leads to an actual love affair and their starting a family together, but Max's happiness is shattered when he's told that he must take part in an investigation to determine whether Marianne is really a double agent working for the Nazis.
 © Paramount Pictures
Rated: R - Runtime: 2 hrs 4 mins - Action|Drama|Romance
Fences
Troy Maxson makes his living as a sanitation worker in 1950s Pittsburgh. Maxson once dreamed of becoming a professional baseball player, but was deemed too old when the major leagues began admitting black athletes. Bitter over his missed opportunity, Troy creates further tension in his family when he squashes his son's chance to meet a college football recruiter.
 © Paramount Pictures
Rated: R - Runtime: 2 hrs 13 mins - Drama