Monday Matinee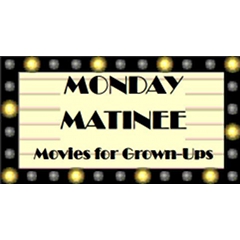 When:
Monday, October 9, 2017 - 1:00pm
Monday, November 6, 2017 - 1:00pm
Monday, December 4, 2017 - 1:00pm
Our Saturday movies are great for kids and families. Now we're pleased to offer a free showing of a movie that is of interest to grown-ups on the first Monday of the month. Check out our Monday Matinee page for more information.
Tommy's Honour
Based on the powerfully moving true story of the challenging relationship between "Old" Tom and "Young" Tommy Morris, the dynamic fatherson team who ushered in the modern game of golf. Tom and Tommy Morris, pioneers of professional golf, relied on skill, business acumen and working-class street smarts to make Tommy one of the world's first sports superstars and found the modern game of golf.
 © Lions Gate Films, Inc.
Rated: PG - Runtime: 1 hr 52 mins - Biography/Drama/Romance