Monday Matinee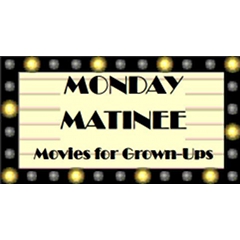 When:
Monday, March 5, 2018 - 1:00pm
Monday, March 12, 2018 - 1:00pm
Monday, March 19, 2018 - 1:00pm
Our Saturday movies are great for kids and families. Now we're pleased to offer a free showing of a movie that is of interest to grown-ups on the first Monday of the month. Check out our Monday Matinee page for more information.
Same Kind of Different as Me
Successful businessman Ron Hall and his wife, Deborah, discover a renewed sense of purpose when they begin to volunteer at a local mission in Fort Worth, Texas. Their lives change forever when they develop an unlikely friendship with Denver Moore, a homeless man who inspires them to save their struggling marriage.
 © Paramount Pictures
Rated: PG-13 - Runtime: 1 hr 59 mins - Drama
Wonder
Based on the New York Times bestseller, Wonder tells the incredibly inspiring and heartwarming story of August Pullman, a boy with facial differences who enters fifth grade, attending a mainstream elementary school for the first time.
 © Lions Gate
Rated: PG - Runtime: 1 hr 53 mins - Drama/Family
LBJ
After Lyndon Johnson loses the 1960 Democratic presidential nomination to John F. Kennedy, he agrees to be his young rival's running mate. But once they win the election, Johnson finds himself sidelined in the role of vice president. That all changes on November 22, 1963, when Kennedy is assassinated and Johnson, with his devoted wife Lady Bird by his side, is suddenly thrust into the presidency.
 © Acacia
Rated: R - Runtime: 1 hr 38 mins - Biography/Drama