2022 Summer Reading Program: Oceans of Possibilities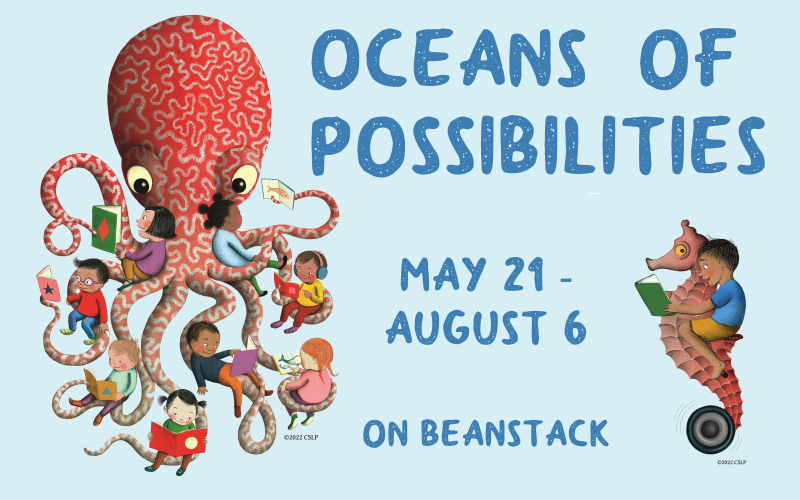 When:
This event has ended.
This reading program is based on what you read!
Starfish are reading Board, Picture, and Early Reader Books.
Jellyfish are reading Chapter and Plus Books.
Sea Snakes are School Age reading Teen and Adult Books.
Manta Rays are Adults reading Teen and Adult Books.
You may also submit your reading via a paper form. (PDF, 0.99 MB)
The last day to enter books is 5:00 pm on August 6, 2022.
The last day to redeem and spend Dragon Dollars is at 4:00 pm on August 21, 2022.
The Surf's Up Prize Store will open the week of May 23, 2022. You may redeem your Dragon Dollars starting May 21 from the front desk and shop during library open hours.
You can also get Beanstack on your phone:

For more information visit our Reading Programs page.