Event Registration
If registration is required, recommended or appreciated for an event, the event will appear on this page. Unless an event states otherwise, please only register once for an event. Any questions give us a call at (608) 846-5482 or email us at
deforestlibrary@deforestlibrary.org
. Please note: you must be 13 or older to register online for our programs. Anyone under the age of 13 must have a parent or guardian register for them.
Kids & Family
May 06 - 3:30pm
| Children's Area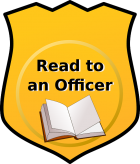 Children can come to the library and Read to an Officer who will be waiting in the Children's Area for reading friends! Siblings can sign up for one time slot if they wish to read to an Officer at the same time. A permission slip will need to be signed when you arrive. Drop-ins will be accepted on a first come first served basis, after all registered...
Adults
May 12 - 5:30pm
| Classroom - Lower Level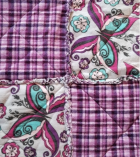 Registration: Register! You will need to bring some supplies. Check out the Supply List for more information. Rag quilts are fun and easy Class projects for people at any skill level looking to make quilts. You quilt as you go, which makes this quilt fast and less expensive than a traditional quilt. Rag quilts get their name because one side is smooth,...
Kids & Family
May 21 - 4:30pm
| Children's Room

Sign up for a 10 minute time slot to read to a dog. Registered readers will get to read to the dog first, drop-ins will get to read if there is time remaining. If you are registered and unable to make it, please cancel your reservation so someone else can sign up.