2022 Winter Reading Program: Soar with Reading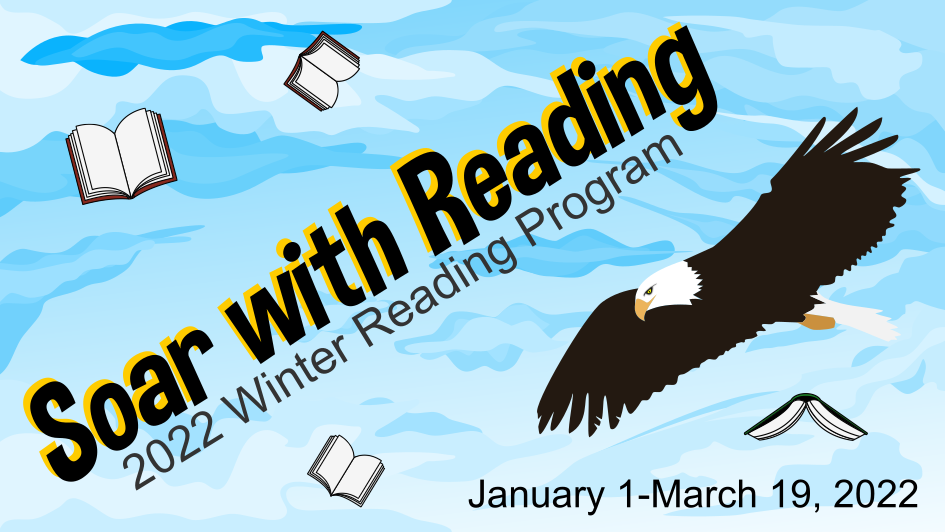 When:
This event has ended.
This reading program is based on what you read!
Golden Eagles are reading Board, Picture, and Early Reader Books.
Bald Eagles are reading Chapter and Plus Books.
White-Tailed Eagles are 18 and younger reading Teen and Adult Books.
Steller's Sea Eagles are 18 and older reading Teen and Adult Books.
You may also submit your reading via a paper form. (PDF, 1.04 MB)
The last day to enter books is 5:00 pm on March 19, 2022.
The last day to redeem and spend Dragon Dollars is at 7:00 pm on March 31, 2022.
The Eagle's Aerie Market Prize Store will open the week of January 10, 2022. You may redeem your Dragon Dollars from the front desk and shop during library open hours.
For more information visit our Reading Program page.