Image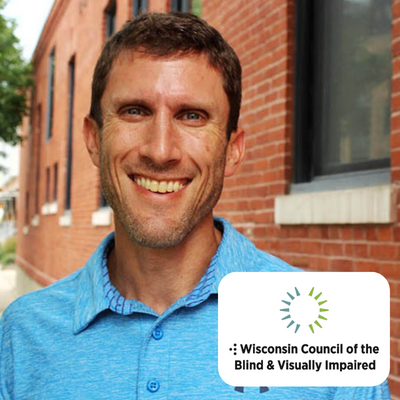 Where
DeForest Area Community & Senior Center
Vision changes can have a significant impact on an individual's quality of life and ability to live independently.
Learn how the Wisconsin Council of the Blind & Visually Impaired promotes the dignity and empowerment of the people of Wisconsin who live with vision loss. In addition, find out how adaptive products such as smart speakers can help make daily living easier.
As of 2018, a third of US homes had a smart speaker. These popular devices allow users to verbally control select devices in their home including lights, appliances, and thermostats as well as accessing the internet, make phones calls, and listen to music. 
Presented by: Brent Perzentka, Certified Vision Rehabilitation Specialist and Certified Orientation and Mobility Specialist
---
Brent joined the Council in 2003. Currently, he meets with individuals who have vision loss, assessing needs and teaching them new methods and/or providing them with assistive devices to enable them to accomplish tasks. Previously, he served as the Sharper Vision Store Manager for 10 years.  
Brent holds a Bachelor of Arts degree in Liberal Studies from the University of Wisconsin-Whitewater, associate degree from Madison College, and a master's degree in vision rehabilitation therapy from Western Michigan University. In 2022, Brent completed training to become an Orientation and Mobility Specialist.