All the Water in the World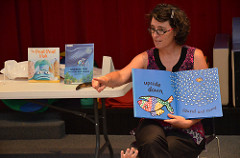 When:
This event has ended.
Presented by the Wisconsin Water Library.
Water is life! And one of our most precious resources. Come take a trip around the water cycle and learn about some cool properties of this wet resource. There will be lots of hands-on activities – prepare to get wet!