Board Game, Card Game & Puzzle Swap!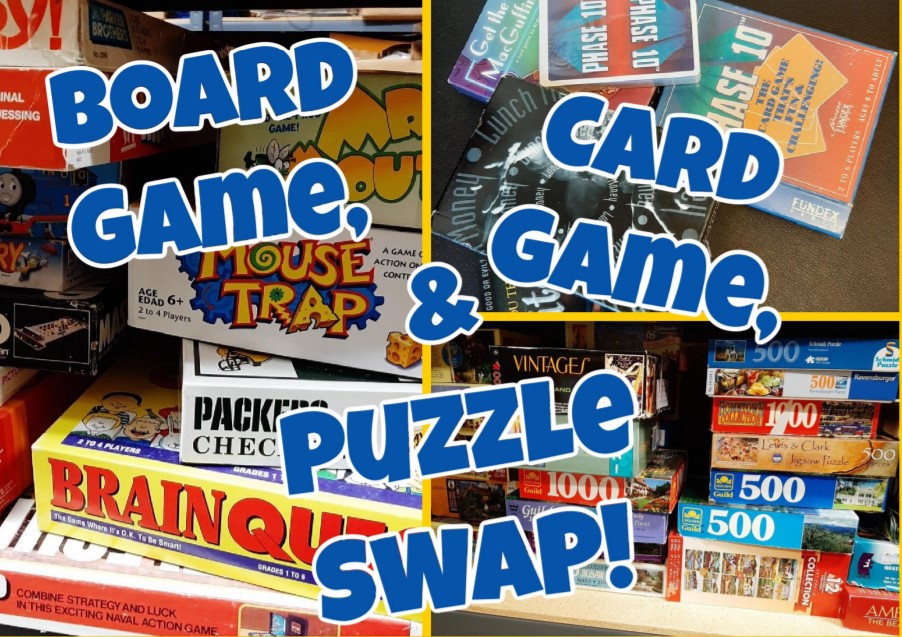 Where:
The Classroom - Lower Level
When:
This event has ended.
We're expanding our puzzle swap!
Clean out your game closet, bring your board games, card games, or puzzles and get something new. All items should be in good shape, and all pieces should be included.
If you have games to just donate and not swap, you're welcome to bring them at any time before the swap as we need to have a selection ready.
If you have a disability and require accommodation in order to fully participate, please contact library staff.