Books In a Box: Lutie Stearns and Wisconsin's Traveling Libraries - Registration Required
Presented by Stuart Stotts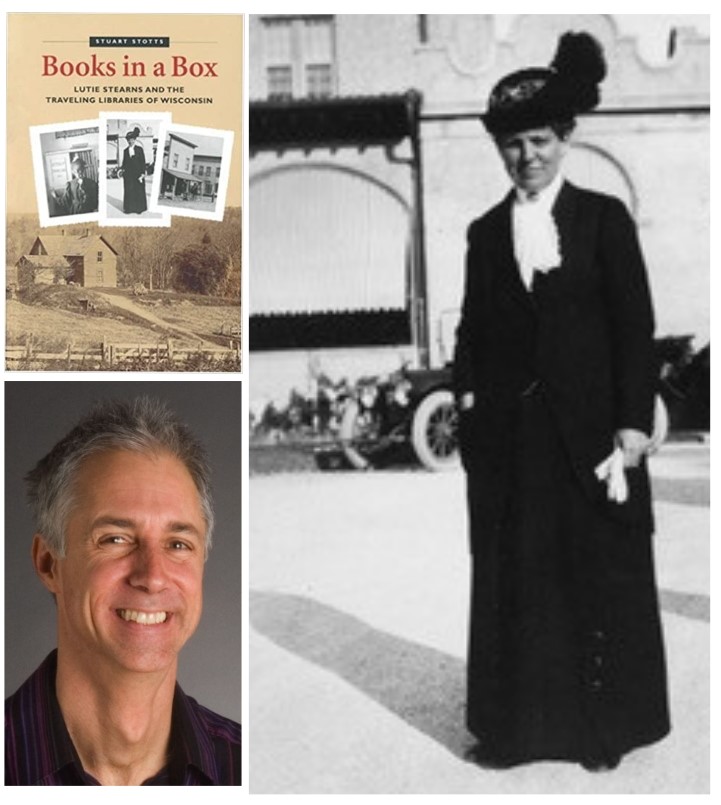 When:
This event has ended.
Registration: Register!
Help us celebrate National Library Week with the true story of Lutie Stearns!
Lutie established hundreds of traveling libraries in Wisconsin. Her mission of sharing books brought her to North Woods lumber camps, to farming communities, and to industrial centers throughout the state. Despite a devastating stutter, she gave thousands of book talks and became a famous public speaker. Lutie emerged as a passionate advocate for literacy, a Progressive political activist, a campaigner for women's rights, and an astute community organizer.
Everyone who participates in this program will receive a copy of Books in a Box, thanks to our presenter and author, Stuart Stotts.
Sponsored by a grant from:

Beyond the Page is a permanent endowment held by the Madison Community Foundation that annually funds free humanities programming in Dane County libraries – forever.
If you have a disability and require accommodation in order to fully participate, please contact library staff.