Image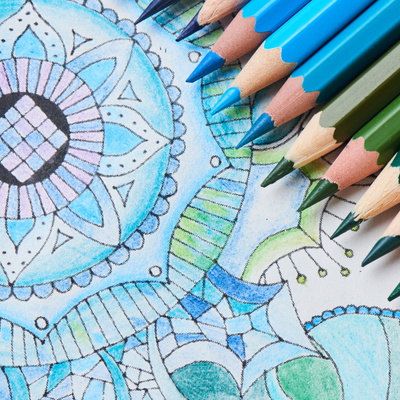 You've probably heard that coloring has many benefits.  Here's what the Journal of the American Art Therapy Association recently stated.
"Studies have shown that "structured coloring of a reasonably complex geometric pattern," such as a symmetrical mandala pattern or coloring book, can lead to a meditative state that helps reduce anxiety. Consider breaking out your adult coloring books, or drawing your own pattern."
Our library's Coloring for Adults group will be meeting in Room C to color together. 
We have members with all skill levels. New members and visitors are always welcome!