Dash & Copper: Circus Dogs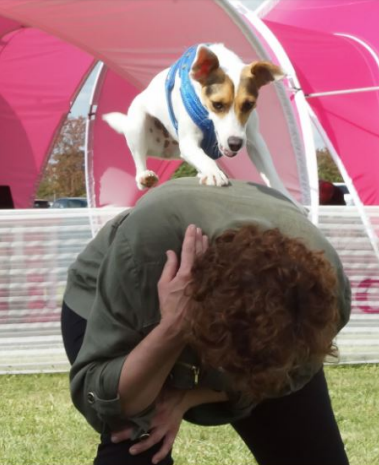 When:
This event has ended.
Celebrate the end of our Winter Reading Program with Sharon Page and her famous circus dogs, Dash & Copper. Dash & Copper have performed at the AKC National Championships in Orlando, FL and were featured on Animal Planet in 2018.
Their DeForest Area Public Library performance will feature fun props, audience participation, and over 25 amazing tricks, including balance tricks, piano playing, and even basketball!
You'll also learn how Copper, a stray dog picked up in Appalachia, became a professional circus performer in just six months. Family fun for all ages!