Davey Doodle and the Red Hots: Concert at the Rocks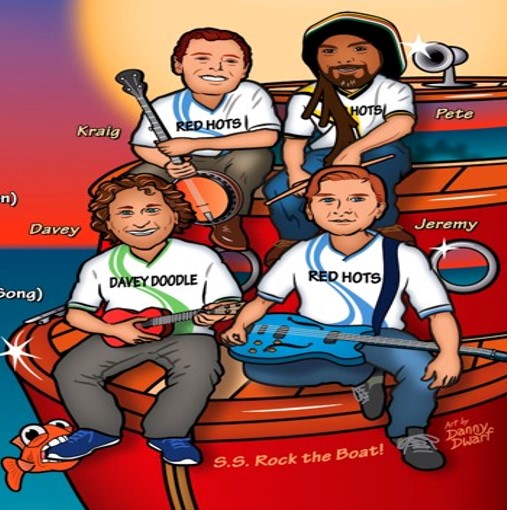 When:
This event has ended.
It will be a fun musical adventure when we meet Davey Doodle and the Red Hots. They'll get your toes tapping and bodies moving to their own unique interactive family fun music.
The DeForest Area Public Library has found a way to continue our annual Summer Concert Series. Permission to close streets and use parking spots in the area has been secured through the Village of DeForest and the DeForest Police Department as a way to allow concertgoers a chance to enjoy the music, and still protect the audience and the performers.
This year's Concerts at the Rocks, held on Tuesday afternoons in June, will be drive in, park, and listen events. Please call the Library 846-5482 to register for Davey Doodle and the Red Hots and receive a ticket to drive-in, park, and listen.
Parking is limited, and will be on a first-come, first-served basis. Concertgoers are asked to remain in their vehicles to listen to the music to help keep everyone as safe as possible.
Concert Sponsors: