Image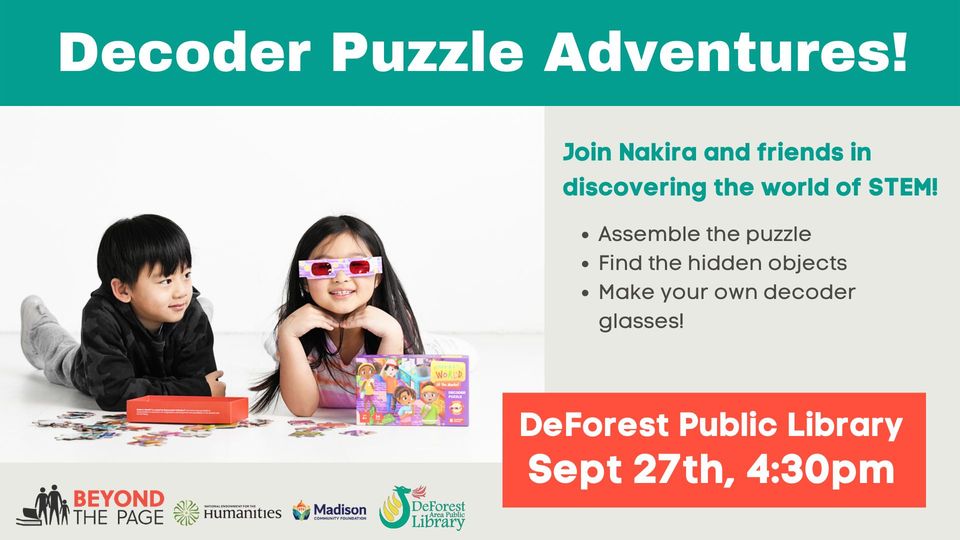 Come along with Nakira and friends on a journey to explore STEM all around us.
Our adventure begins with the Decoder Puzzles – piece together the puzzle and put on your Decoder Glasses to uncover the hidden mystery items in each illustrated scene.
After completing your Decoder Puzzle and finding all of the hidden objects, join in the fun of making a custom pair of Decoder Glasses to reveal your own secret messages!
This program is sponsored by Beyond the Page.
Image