Decoupage Lanterns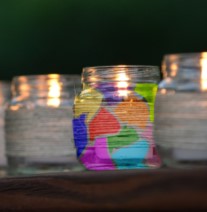 When:
This event has ended.
Turn trash into treasure with decoupage paper art.
Join us to decorate one of our glass jars or bring your own to create your own lantern using some colorful paper and a bit of glue.
Add an electric tea light or a string of LEDs to make it glow.
This program will repeat on Saturday, September 17 at 1:00 pm.