Image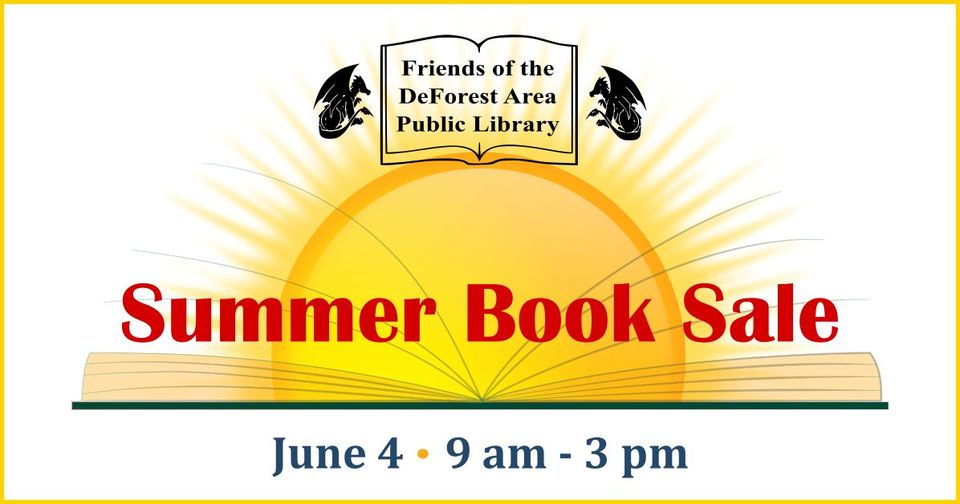 Stock up on hot summer reads at the Friends of the DAPL Book Sale. Volunteers will be on hand to help you find just the right books for you and your family in the book sale rooms and the racks throughout the Library's lower level.
Can't make it that day? Stop by for the self-service sale in the hallway and children's book sale room. Payment can be made at the circulation desk on the Library's main level (cash or check only; no change available).
Please support the Friends of the DeForest Area Public Library, a 501(c)(3) organization. All proceeds benefit the DeForest Area Public Library.