How You Can Help Your Favorite Main Street Business Survive and Thrive - Registration Required
Presented by Noelle Stary Author of Main Street Moxie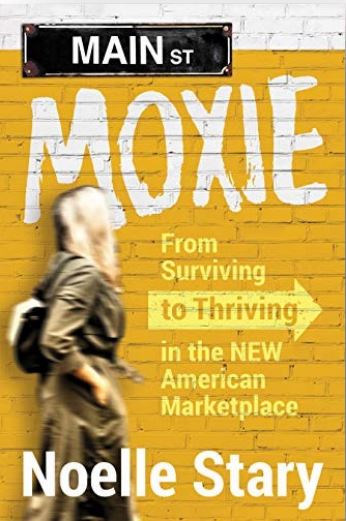 When:
This event has ended.
Registration: Register!
Noelle Stary, entrepreneur, owner of two East Coast businesses, and author of Main Street Moxie, From Surviving to Thriving in the NEW American Marketplace, will speak to us about the new world of business from her side of the desk, as well as how consumers can lend to hand to show their favorite Main Street businesses they support them all the way.
Some highlights:
Build your online community with and highlight your favorite places to eat and shop.
Say thank you! Tell your favorite local businesses how they have made a difference in your life.
Look for ways you can provide a new perspective at your current employer.
Noelle's story (and book) tells readers how she used a lot of grit combined with her singularly unique brand of moxie to make it through the largest paradigm shift of our generation.