Intro to Hiking in Dane County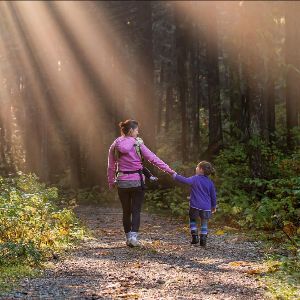 When:
This event has ended.
Hiking is a wonderful way to experience the outdoors, get some exercise, and maybe see some cool critters along the way! Sara Rigelman, WiDNR Recreation Liaison, will introduce you to the basics of hiking and how to prepare so that you feel confident and ready to hit the trails. She will also share some of her favorite day hikes in the Dane County area suitable for beginners, families with children, adults and seniors.
Sara Rigelman is an avid hiker and outdoor enthusiast. She has been working in the Parks and Recreation profession for over fifteen years. Prior to working for the WiDNR, Sara worked for Dane County Parks as a Property Planner, overseeing a variety of park and trail planning and development projects. She loves sharing her knowledge about local parks and trails and getting people excited about getting outside to explore and be active.