Image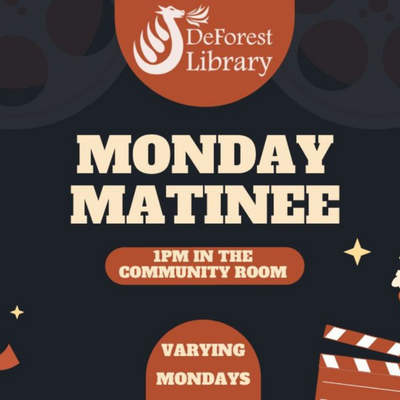 Where
Community Room (April 3, 2023 - Classroom)
We're pleased to offer a free showing of a movie that is of interest to grown-ups. 
April 3
Women Talking
Please Note: This event will be held in the Classroom.
Do nothing. Stay and fight. Or leave. In 2010, the women of an isolated religious community grapple with reconciling a brutal reality with their faith.
 © Universal Pictures
Rated: PG-13 - Runtime: 1 hr 44 mins - Drama
April 10
A Man Called Otto
Otto is a grump who's given up on life following the loss of his wife and wants to end it all. When a young family moves in nearby, he meets his match in quick-witted Marisol, leading to a friendship that will turn his world around.
 © Columbia Pictures Industries Inc
Rated: PG-13 - Runtime: 2 hrs 6 mins - Comedy/Drama