Monday Matinee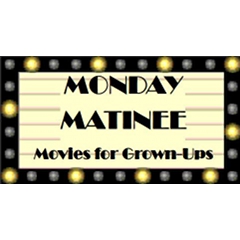 When:
Monday, November 18, 2019 - 1:00pm
Monday, December 2, 2019 - 1:00pm
Monday, December 9, 2019 - 1:00pm
Our Saturday movies are great for kids and families. We're pleased to offer a free showing of a movie that is of interest to grown-ups on varying Mondays of the month. Check out our Monday Matinee page for more information.
Yesterday
Please Note: This event will be held in the Classroom.
After a freak accident during a worldwide blackout, struggling musician Jack Malik wakes to discover that he is the only person in the world to remember The Beatles. Using this newfound benefit to his advantage, Jack begins plagiarising the work of the legendary band to launch his career to superstardom.
 © Universal Pictures
Rated: PG-13 - Runtime: 1 hr 56 mins - Comedy/Fantasy/Music
The Peanut Butter Falcon
Here's the story of Zak, a young man with Down syndrome, who runs away to follow his dream of attending the professional wrestling school of his idol, The Salt Water Redneck. Tyler, a small time outlaw on the run, becomes Zak's unlikely coach and ally. Together they wind through deltas, elude capture, drink whisky, find God, catch fish, and convince Eleanor, a kind nursing home employee charged with Zak's return, to join them on their journey.
 © Lions Gate Films
Rated: PG-13 - Runtime: 1 hr 37 mins - Adventure/Comedy/Drama
Blinded by the Light
In England in 1987, a teenager from an Asian family learns to live his life, understand his family and find his own voice through the music of American rock star Bruce Springsteen.
 © New Line Cinema
Rated: Not Rated - Runtime: 1 hr 57 mins - Comedy/Drama/Music
Love Actually
This film follows the lives of eight very different couples in dealing with their love lives in various loosely interrelated tales all set during a frantic month before Christmas in London, England.
 © Universal Pictures
Rated: R - Runtime: 2 hrs 10 mins - Comedy/Drama/Romance