Monday Matinee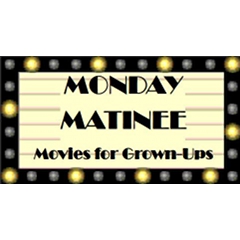 When:
Monday, September 16, 2019 - 1:00pm
Monday, September 30, 2019 - 1:00pm
Monday, October 7, 2019 - 1:00pm
Our Saturday movies are great for kids and families. We're pleased to offer a free showing of a movie that is of interest to grown-ups on varying Mondays of the month. Check out our Monday Matinee page for more information.
Breakthrough
When Joyce Smith's adopted son John falls through an icy Missouri lake, all hope seems lost. But as John lies lifeless, Joyce refuses to give up. Her steadfast belief inspires those around her to continue to pray for John's recovery, even in the face of every case history and scientific prediction.
 © Fox 2000 Films
Rated: PG - Runtime: 1 hr 56 mins - Biography/Drama
Rocketman
This biopic focuses on Elton John's early years and his meteoric rise to fame in the 1970s. It dwells on his relationships with his parents, his enduring partnership with lyricist Bernie Taupin, and his romantic relationships.
 © Paramount Pictures
Rated: R - Runtime: 2 hrs 1 min - Biography/Drama/Music
On the Basis of Sex
Future Supreme Court Justice Ruth Bader Ginsburg launches her career fighting for gender equality by proving discrimination "on the basis of sex" is unconstitutional.
 © Focus Features
Rated: PG-13 - Runtime: 2 hrs - Biography/Drama
Second Act
A big box store worker reinvents her life and her life-story and shows Madison Avenue what street smarts can do.
 © STX Entertainment
Rated: PG-13 - Runtime: 1 hr 43 mins - Comedy/Drama/Romance
Aladdin
A street rat pursues the princess of Agrabah with the help of a powerful genie who can grant him three wishes. His primary opponent is a malevolent sorcerer who serves as the city's grand vizier and the chief advisor to the Sultan.
 © Walt Disney Pictures
Rated: PG - Runtime: 2 hrs 8 mins - Adventure/Family/Fantasy