Monday Matinee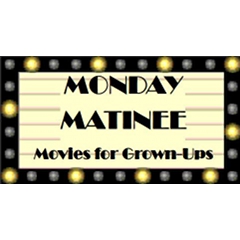 When:
Monday, February 4, 2019 - 1:00pm
Monday, March 4, 2019 - 1:00pm
Monday, April 1, 2019 - 1:00pm
Our Saturday movies are great for kids and families. Now we're pleased to offer a free showing of a movie that is of interest to grown-ups on the first Monday of the month. Check out our Monday Matinee page for more information.
First Man
A look at the life of the astronaut, Neil Armstrong, and the legendary space mission that led him to become the first man to walk on the Moon on July 20, 1969.
 © Universal Pictures
Rated: PG-13 - Runtime: 2 hrs 21 mins - Biography/Drama/History
The Old Man & The Gun
At the age of 70, Forrest Tucker makes an audacious escape from San Quentin, conducting an unprecedented string of heists that confound authorities and enchant the public. Wrapped up in the pursuit are detective John Hunt, who becomes captivated with Forrest's commitment to his craft, and a woman who loves him in spite of his chosen profession.
 © Fox Searchlight Pictures
Rated: PG-13 - Runtime: 1 hr 33 mins