Monday Matinee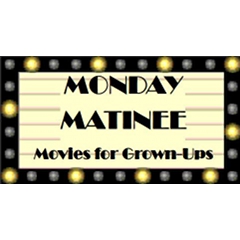 When:
Monday, February 3, 2020 - 1:00pm
Monday, February 10, 2020 - 1:00pm
Monday, February 17, 2020 - 1:00pm
Our Saturday movies are great for kids and families. We're pleased to offer a free showing of a movie that is of interest to grown-ups on varying Mondays of the month. Check out our Monday Matinee page for more information.
Ad Astra
Astronaut Roy McBride travels to the outer edges of the solar system to find his missing father and unravel a mystery that threatens the survival of our planet. His journey will uncover secrets that challenge the nature of human existence and our place in the cosmos.
 © 20th Century Fox
Rated: PG-13 - Runtime: 2 hrs 3 mins - Adventure/Drama/Mystery
Harriet
The extraordinary tale of Harriet Tubman's escape from slavery and transformation into one of America's greatest heroes, whose courage, ingenuity, and tenacity freed hundreds of slaves and changed the course of history.
 © Focus Features
Rated: PG-13 - Runtime: 2 hrs 5 mins - Action/Biography/Drama
Playing with Fire
Please Note: This event will be held in the Classroom.
A fire superintendent and his crew of smoke jumpers find themselves in over their heads after they rescue three siblings in the path of a wildfire, but are forced to babysit the unruly and unpredictable youngsters while they try to locate their parents.
 © Paramount Pictures
Rated: PG-13 - Runtime: 1 hr 36 mins - Comedy/Family
A Beautiful Day in the Neighborhood
Writer Lloyd Vogel is tasked with creating a profile of Fred Rogers, the creator and star of the successful children's program Mister Rogers' Neighborhood. When the interviewee suddenly becomes the interviewer, magic begins to happen.
 © Columbia Pictures Industries Inc.
Rated: PG - Runtime: 1 hr 49 mins - Biography/Drama
Midway
In 1942, the Japanese forces once again tried to stage a sudden attack against their enemies — this time near Midway Atoll. The plan, however, was intercepted and the American forces arrived at the Pacific Ocean Theater just in time to stop them.
 © Lions Gate
Rated: PG-13 - Runtime: 2 hrs 18 mins - Biography/Drama