Monday Matinee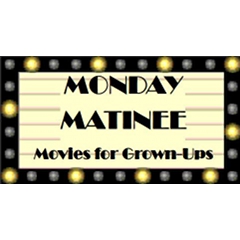 When:
Monday, October 1, 2018 - 1:00pm
Monday, October 8, 2018 - 1:00pm
Monday, November 5, 2018 - 1:00pm
Our Saturday movies are great for kids and families. Now we're pleased to offer a free showing of a movie that is of interest to grown-ups on the first Monday of the month. Check out our Monday Matinee page for more information.
Ocean's 8
Five years, eight months, 12 days and counting -- that's how long Debbie Ocean has been devising the biggest heist of her life. She knows what it's going to take -- a team of the best people in the field, starting with her partner-incrime Lou Miller. Together, they recruit a crew of specialists, including jeweler Amita, street con Constance, suburban mom Tammy, hacker Nine Ball, and fashion designer Rose. Their target -- a necklace that's worth more than $150 million.
 © Warner Bros.
Rated: PG-13 - Runtime: 1 hr 50 mins - Action/Comedy
TAG
One month every year, five highly competitive friends hit the ground running for a no-holdsbarred game of tag -- risking their necks, their jobs and their relationships to take one another down. This time, the game coincides with the wedding of the only undefeated player. What should be an easy target soon becomes an all-out war as he knows they're coming to get him. Based on a true story.
 © Warner Bros.
Rated: PG-13 - Runtime: 1 hr 34 mins - Comedy