Monday Matinee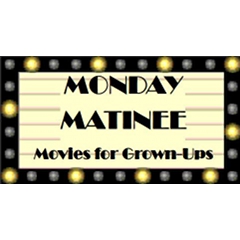 When:
Monday, June 3, 2019 - 1:00pm
Monday, June 10, 2019 - 1:00pm
Monday, June 17, 2019 - 1:00pm
Our Saturday movies are great for kids and families. We're pleased to offer a free showing of a movie that is of interest to grown-ups on varying Mondays of the month. Check out our Monday Matinee page for more information.
If Beale Street Could Talk
A woman in Harlem embraces her pregnancy while she and her family struggle to prove her fiancé innocent of a crime. Based on the book by James Baldwin.
 © Annapurna Productions
Rated: R - Runtime: 1 hrs 59 mins - Drama/Romance
The Upside
A comedic look at the relationship between a wealthy man with quadriplegia and an unemployed man with a criminal record who's hired to help him.
 © Styx Entertainment
Rated: PG-13 - Runtime: 2 hrs 6 mins - Comedy/Drama
Isn't It Romantic
After a woman is knocked unconscious in a mugging she wakes to find herself in a romantic comedy, despite hating the genre and being distrusting of romance.
 © Warner Bros.
Rated: PG-13 - Runtime: 1 hr 26 mins - Comedy/Drama
Stan & Ollie
Laurel and Hardy, the world's most famous comedy duo, attempt to re-ignite their film careers as they embark on what becomes their swan song -- a grueling theatre tour of postwar Britain.
 © Sony Pictures Classics
Rated: PG-13 - Runtime: 1 hrs 38 mins - Comedy/Drama
Space Men
Space Men tells the little-known story of the U.S. Air Force pilots and scientists whose scientific experiments laid critical groundwork for NASA's manned space program, a decade before President Kennedy committed the nation to sending a man to the moon.
 © Public Broadcasting Service (PBS)
Rated: TV PG - Runtime: 55 mins - Documentary/Biography/History