Image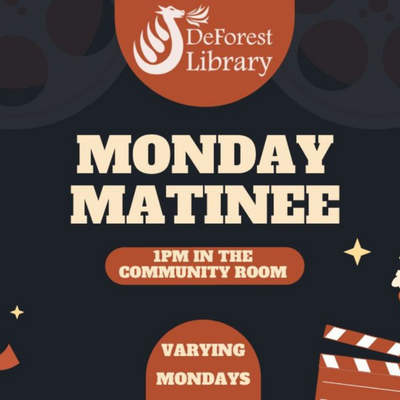 We're pleased to offer a free showing of a movie that is of interest to grown-ups. 
October 2
The Little Mermaid
The youngest of King Triton's daughters, Ariel is a beautiful and spirited young mermaid with a thirst for adventure. Longing to find out more about the world beyond the sea, Ariel visits the surface and falls for the dashing Prince Eric. Following her heart, she makes a deal with the evil sea witch, Ursula, to experience life on land.
 © Walt Disney Pictures   
Rated: PG - Runtime: 2 hrs 15 mins - Adventure/Family/Fantasy/Musical/Romance
October 9
Asteroid City
In an American desert town in the mid-fifties, the Junior Stargazer Convention attracts stargazers of different ages. A group of students and their parents visit the town to attend the event. What follows is an unexpected exchange of ideas and experiences that lead to eye-opening revelations.
 © Focus Features  
Rated: PG-13 - Runtime: 1 hr 45 mins - Comedy/Drama/Romance/Sci-Fi