Monday Matinee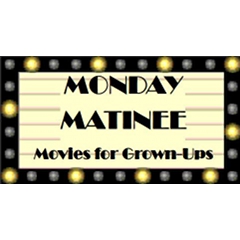 When:
Monday, November 19, 2018 - 1:00pm
Monday, December 3, 2018 - 1:00pm
Monday, January 7, 2019 - 1:00pm
Our Saturday movies are great for kids and families. Now we're pleased to offer a free showing of a movie that is of interest to grown-ups on the first Monday of the month. Check out our Monday Matinee page for more information.
Christopher Robin
Please Note: This event will be held in the Classroom.
Winnie the Pooh ventures into London to turn a middle-aged Christopher Robin's life around with the help of Piglet, Eeyore, and Tigger. Robin is now stuck in an oppressive white collar job that prevents him from spending time with his family.
 © Walt Disney Pictures
Rated: PG - Runtime: 2 hrs
Animation/Adventure/Comedy
Crazy Rich Asians
New Yorker Rachel accompanies her boyfriend, Nick, to his best friend's wedding in Singapore. However, Nick has neglected to mention a few key details about his life. It turns out that he is not only the scion of one of the country's wealthiest families but also one of its most sought-after bachelors. And it soon becomes clear that while money can't buy love, it can definitely complicate things.
 © Warner Bros.
Rated: PG-13 - Runtime: 2 hrs
Comedy/Romance