Music & Trivia - Registration Required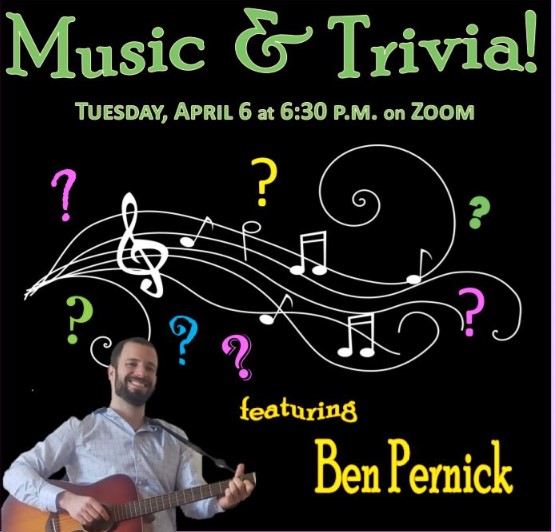 When:
This event has ended.
Registration: Register!
Test your musical smarts!
In this entertaining and engaging program, musician Ben Pernick combines live performances, fun facts, and trivia based on hits through the ages. There'll be tunes from Broadway, television, artist retrospectives, and even a "Musical Road Trip" with state and city trivia.
Join us on Zoom for an evening of musical fun!
Sponsored by a grant from:

Beyond the Page is a permanent endowment held by the Madison Community Foundation that annually funds free humanities programming in Dane County libraries – forever.
If you have a disability and require accommodation in order to fully participate, please contact library staff.