Image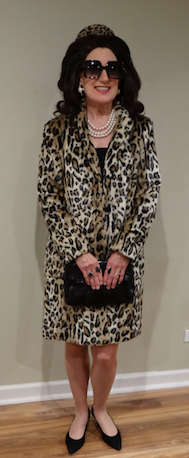 Where
DeForest Area Community & Senior Center
Written by, directed by, and starring Jillann Gabrielle
Jacqueline Kennedy Onassis has been an international iconic figure since she married John Fitzgerald Kennedy and then became First Lady of the United States. Everyone who was alive during the tragedy of JFK's assassination remembers where they were when they heard the news and then watching the funeral on TV—which Jackie orchestrated.
An extremely private individual she tried to raise her two children to be as normal as possible and to shun the press. Oh, Jackie O! finds Jackie returning home from the doctor after she is told she has Non-Hodgkin's lymphoma—and her life flashes before her.
We are behind the scenes with Jackie as she reveals her true self and the most intimate details of her life: her wit, her sense of humor, her brilliance, and her artistry (she completely made over the White House); her rivalry with her sister Lee; her love for sexually addicted father; her extremely controlling mother; her intense love for her husband Jack (and her disgust with his infidelity); her marriage to Aristotle Onassis—whom she stole from her sister Lee in desperation; and finally her life as an editor—a job she was born to.
This program is co-sponsored by the DeForest Area Public Library, the DeForest Area Community & Senior Center, and the DeForest Area Historical Society.