Pop-Up Storytime - Naked Mole Rat Gets Dressed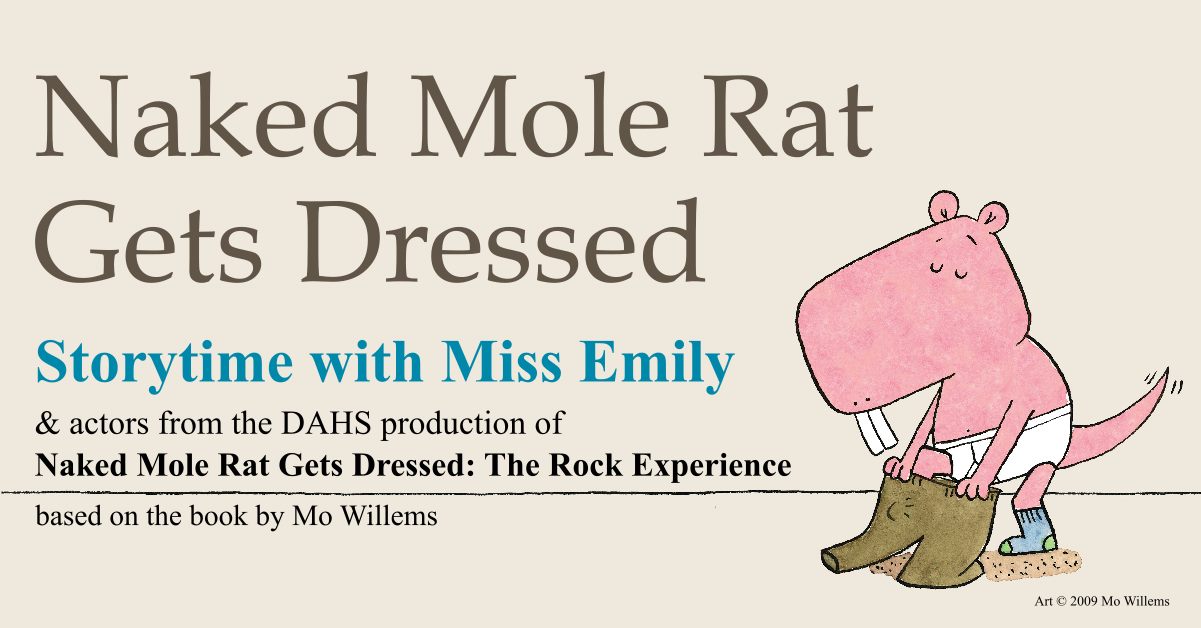 Where:
The Village Green Across from the Library
When:
This event has ended.
Grab your party clothes and join Miss Emily for a special outdoor pop-up storytime featuring actors from the DeForest Area High School's production of Naked Mole Rat Gets Dressed: The Rock Experience, based on the book by Mo Willems.
Enjoy the story, meet the actors, and dance to the music in this pop-up storytime at the Village Green Park (across from the Library, the rock circle at Library St. and Ethun Pl.)
We also have the "Naked Mole Rat Gets Dressed" Story Walk going on May 1 - May 23 on the Lower Level of the library with activites!