Read Woke: The Watsons Go To Birmingham - Registration Required
With Discussion Leaders Brittany Brazzel & Amy Jambor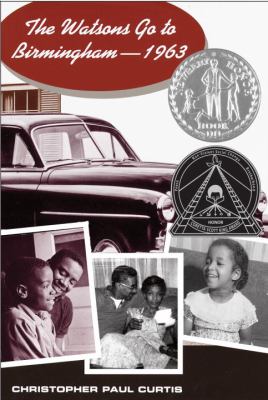 When:
This event has ended.
Registration: Register!
Read Woke refers to being aware of racial and social injustice.
Join discussion leaders, Brittany Brazzel and Amy Jambor to talk about three books which can inspire change, embrace diversity, and promote inclusivity.
We'll meet at 6:00 p.m. via Zoom to talk about each of these books. 
February 16 - The Watsons Go to Birmingham by Christopher Paul Curtis
 
Copies of the books will be available at our library for checkout. You can also find copies of The Watsons Go to Brimingham on LINKcat.
Discussion leaders Brittany Brazzel and Amy Jambor.