Space Crystal Mission
Presented by Payton Kelly-Van Domelen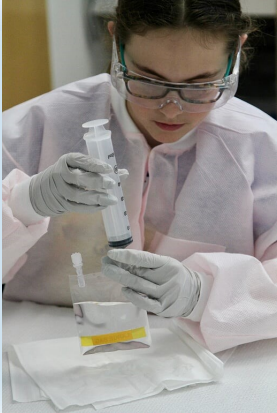 When:
This event has ended.
Kick off our Summer Reading Program: A Universe of Stories!
In 2017, thirteen year-old scientist Payton Kelly-Van Domelen won the UW Madison Chemistry Department's Wisconsin Crystal Growing Contest.
Meet Payton and hear the story of how she prepared her experiment for research on the International Space Station, handed it over to NASA, watched the rocket launch at the Kennedy Space Center, and Skyped with the astronauts about her experiment.
Photo Above: Astronauts Scott Tingle and Ricky Arnold holding Payton's KH2PO4 experiments. Photo credit: NASA
Event Photo: Payton at The Center for the Advancement of Science in Space in Florida preparing the experiments for launch.
If you have a disability and require accommodation in order to fully participate, please contact library staff.