Image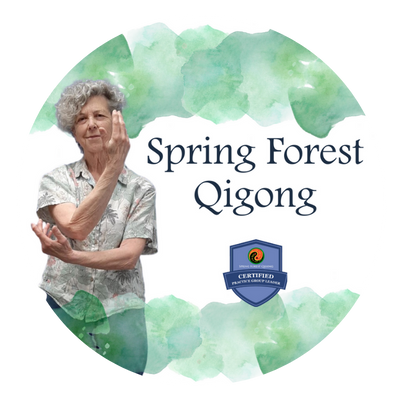 Registration: Register
A waiver will need to be signed at the first session.
"There are many different forms of qigong being taught in the world, all based with ancient traditions and teachers, all with the goal of reducing stress and helping us live healthier lives.
Spring Forest Qigong was created by Master Chunyi Lin whose purpose is "A healer in every home and a world without pain and suffering." 
I am drawn to this mission and I started practicing with Spring Forest about 2 years ago. If you have practiced Five Element Qigong with me, you will recognize the Spring Forest Qigong movements because I have brought them into our practice at times.
The movements are very simple, meditation accompanies each movement, and the goal is to awaken the healer within each of us.
I will guide you through the practice each time and you are free to follow along in your own way. I love sharing the practice of qigong; it has helped me become a kinder, more peaceful person.
I think if you try it that you will love it too. " -- Nancy Osley, Qigong Instructor
---
Please Note: The registration link is for the last session (December 29). This is to keep registration open once sessions begin. When you register for this session you are registering for all remaining sessions.