Sweet Challenge for Literary Peeps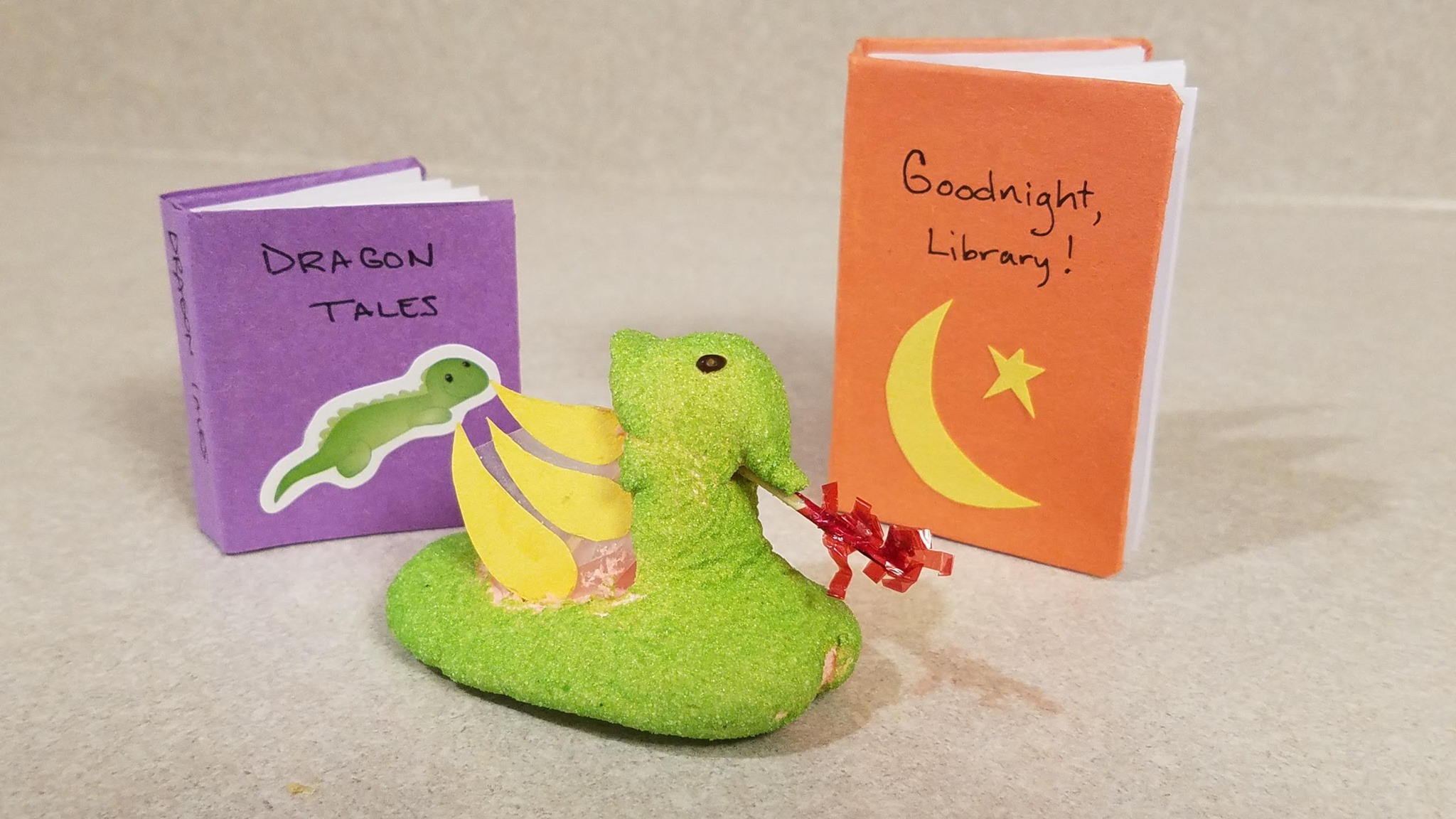 When:
This event has ended.
It's a sure sign of Spring when cute marshmallow chicks and bunnies begin appearing on grocery shelves. It's also a great time to combine these sticky treats with your creativity and love of books to make sweet works of art.
Prizes:
~ Custom trophies
~ Amazon gift cards
~ Sweet treats donated by Pretty Killer Cookies
Contest Rules:
Use marshmallow candy and other materials to recreate a family-friendly book cover, scene, or character(s).
All characters should be made using marshmallow chicks and/or bunnies.
Send photos to DAPLphoto@gmail.com by the end of the day on March 29. Include name(s) and contact information for the creator(s).
Photos will be posted on social media and displayed in the Library March 31.
Voting will take place through April 7. Winners will be announced April 8.
Vote for your favorite staff creation at the front desk or on Facebook now - March 29!
Sample Staff Creations: