Taking Flight - Registration Required
A History of Birds and People in the Heart of America Presented by Michael Edmonds; author, historian, and avid birder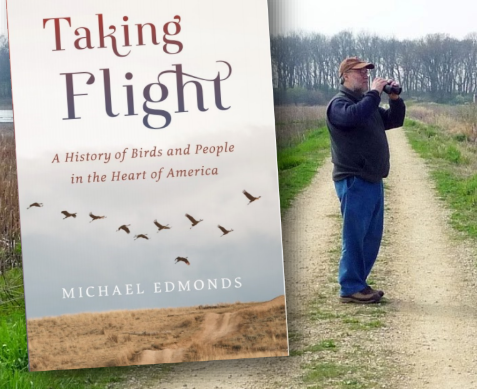 When:
This event has ended.
Registration: Register!
Whether you're a casual bird-watcher, a hard-core life-lister, or simply someone who loves the outdoors, you'll encounter new ways of thinking about birds, people, and the extraordinary history that connects them at this program.
In this illustrated talk, author Michael Edmonds will explain how and why people in the nation's heartland worshipped, feared, studied, hunted, ate, and protected the birds that surrounded them over the last 12,000 years.
From ancient American Indian shamans to modern conservationists, our predecessors thought about and acted toward birds differently than we do. Edmonds will share stories from research among unpublished manuscripts, rare books, archaeological reports, and historic places that led to Taking Flight.
If you have a disability and require accommodation in order to fully participate, please contact library staff.