Image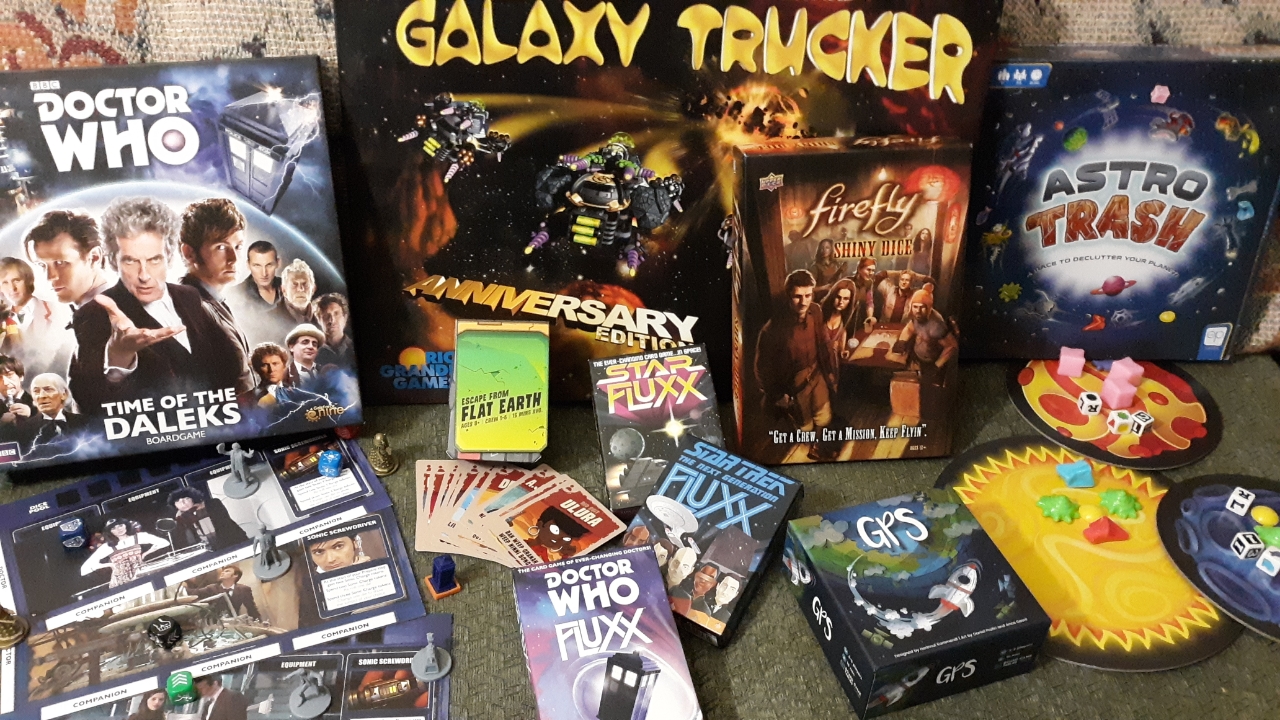 This December we are celebrating the launch of the James Webb Space Telescope. We will be playing games that are space themed.
Some games that will be featured at this event include:
Doctor Who: Time of the Daleks
Take on the roll of the Doctors and travel through space and time to defeat the Daleks in this cooperative game.
 
Escape from Flat Earth
You are a Red Suit and your goal is to survive. A competitive card game for sci-fi fans who should know better than to wear red on away missions.
 
Galaxy Trucker
A competitive tile laying game where half the fun is watching your ship fly apart as you travel through space. Whose ship was built the best? Only time will tell.
 
Firefly: Shiny Dice
A simple press-your-luck dice game set in the world of Firefly. This game is best played solo or as a 2 player game. 
 
Astro Trash
A fast paced out of control game that is fun for the whole family! Be the first player to rid your planet of trash to claim victory.
 
Fluxx Games
Fluxx is a card game with rules that are constantly changing. We will have Doctor Who Fluxx, Star Trek Next Generation Fluxx, and Star Fluxx.
 
GPS
Don't have a lot of time? Try this 10 minute game out. Launch satellites into space try to be the first to get all 12 of your satellites in order.
Feel free to bring a game to teach and play!
Please note some of the games are rated for teens and adults 14 and older. We follow current CDC recommendations and public health guidelines.