Two Authors Under One Roof - Registration Required
Meet Susan Eaton Mendenhall & Don Mendenhall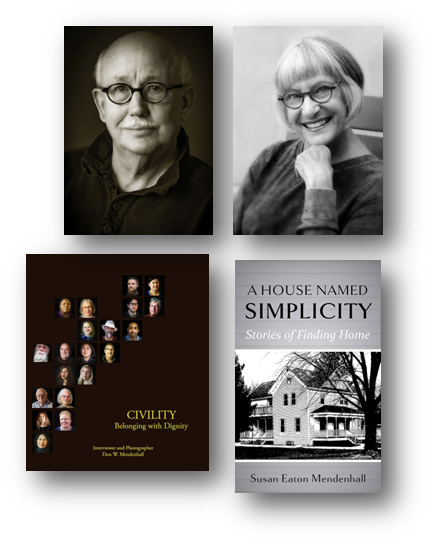 When:
This event has ended.
Registration: Register!
Join us for a glimpse into the writing lives of two local artists.
Susan, a watercolor artist, recently published A House Named Simplicity: Stories of Finding Home. Her husband, Don, is a fine art photographer and author of Civility: Belonging with Dignity.
In her book, Susan has written a collection of stories about a house that supported their quest to find home, both in a place and within themselves.
Don's book explores the practical expression of civility through a series of personal stories that serve as outstanding real-life models for civil behavior in the face of conflict. He encourages us to take a closer look at our lives and offers useful ideas about how to live more respectful and trusting lives.
If you have a disability and require accommodation in order to fully participate, please contact library staff.