Image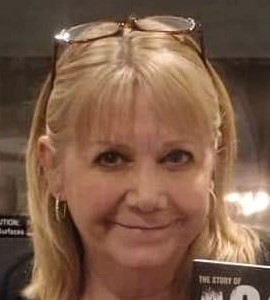 Presented by Susan Masino 
From Liberace and Hildegarde to Al Jarreau and Clyde Stubblefield to Butch Vig and the Violent Femmes, Wisconsin has produced an impressive array of Famous Wisconsin Musicians.
Author Susan Masino has interviewed many of them and researched Internet sites and other books to profile 32 of them. The book also references hundreds more musicians with some connection to Wisconsin. Les Paul, legendary guitarist and inventor of the electric guitar, has written the foreword about his early years in Waukesha, Wisconsin.
Susan Masino is an author and rock and roll historian, who has written six books, including The Story of AC/DC-Let There Be Rock, which is now in 11 languages.
Masino helped create and hosted the 94.1 JJO Local Stage radio show in Madison, Wisconsin from 1997-2004.
She also appears in the Van Halen DVD, The Early Years, AC/DC's DVD Let There Be Rock-The Movie and the Reelz Channel's AC/DC-Breaking The Band and David Lee Roth-Frontman.