Woody Guthrie: When The World's On Fire - Registration Required
Music Performed by Adam Miller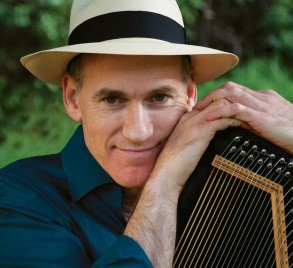 When:
This event has ended.
Registration: Register!
Be a part of "The World's on Fire" with legendary folksinger, storyteller, and autoharp virtuoso, Adam Miller.
Woody Guthrie wrote over 1,000 songs in his lifetime and his musical legacy includes political, traditional, and children's songs, along with ballads and improvised works.
Come hear Adam Miller, a renowned American folksinger and storyteller, tell Guthrie's story through song and spoken word. The audience is encouraged to sing-along to these American classics.
If you have a disability and require accommodation in order to fully participate, please contact library staff.