Image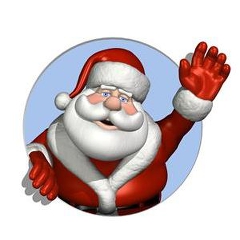 Registration:
Zoom in for a magical story with Santa!
While kids talk one-on-one with Santa others can enjoy songs and stories with Miss Emily.
All kids registered will also receive a surprise box* from the library! Surprise Boxes will be available for pickup starting Wednesday, December 9.
*A cookie is included in the surprise box. If there are any food allergies or concerns please email Emily at emilyh [at] deforestlibrary.org.
Registration closes at 8:00 pm on Thursday, December 10.